Written by Joanne Lécuyer – Co-written & Illustrated by SJR – Published by Topsy Books. Read the testimonial here.
Reviews: Anex & Bit – 1st book review – Ottawa Family Living Magazine
"The Tales Of Anex & Bit" is my first comic book entirely designed and illustrated on a 1st generation iPad. All the character concept art, all the drawing and painting, all the comic book production – layout and balloons and FX. With the minor exceptions of page folios, other book line art for the coloring pages and the  word puzzle grids.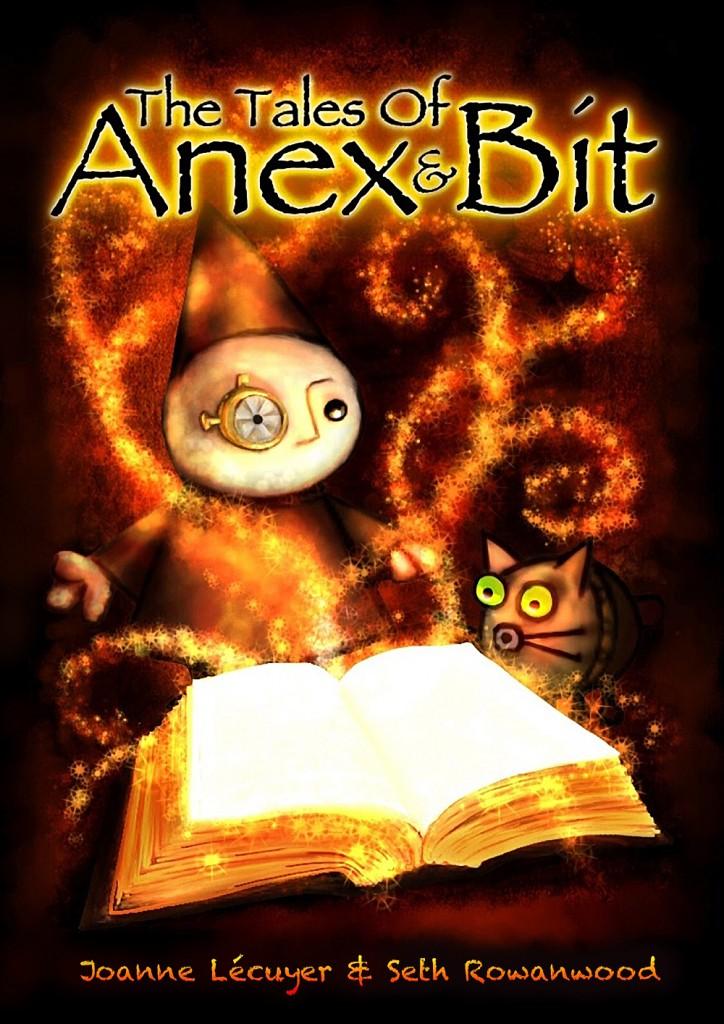 It's Printed!!!
I used the following Apps to create the whole A+B comic book. I also included a micro review.
Procreate: Drawing + painting. Best iPad painting app yet – 16 layers + awesome custom brushes! My only issue was that the support was next to non-existent when I had my back-up hiccup. I lost all my procreate source files! Thank the Universe that I had stuff in Art Studio, the final English comic and in the photo album.
Art Studio: Retouch and image assembly. My "Mini-Me" Photoshop for fixing colour adding type, FX etc… Great archiving option of source files through iTunes. My only issue was only 6 layers 🙁
InkPad: Awesome vector graphics app. Great for crisp type and graphic generation for use in painting and in the comic book layout. No good back-up path and you have to email .png's to get them into your other apps…. lol
Inspire Pro: Painting. Great straight up squishy smear-able painting app. No good back-up path.
Strip Designer: Comic book assembly, balloons and Production PDF export for printing. Thanks again to the Vivid Apps developers who made me a Beta tester . I was able to use their interim versions and trouble shoot some export issues so I could output an 83Mb PDF for production! An awesome Superstar App with an awesome support team!